The Highest Point is a puzzle involving advanced Cube manipulation. Completion of this puzzle is rewarded with the Red Matter Gun.
The goal of the puzzle is to move cubes into all four Cube Detectors (One of which is already covered initially). There is no place that put blocks into the puzzle and all blocks in the puzzle are regenerating. This means that the puzzle can only be completed with the Yellow Matter Gun. The key to the puzzle is to remove a block at the end of the chain then moving the chain. This will separate the block from the main chain and cause it to move as a single block. The block can then be moved into the corner detectors while the rest of the blocks are moved away.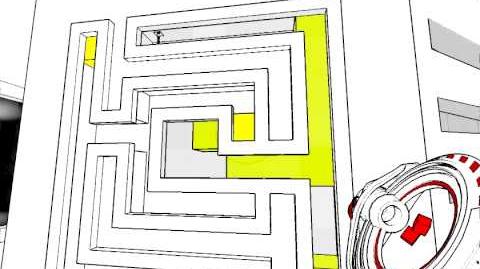 Ad blocker interference detected!
Wikia is a free-to-use site that makes money from advertising. We have a modified experience for viewers using ad blockers

Wikia is not accessible if you've made further modifications. Remove the custom ad blocker rule(s) and the page will load as expected.