Running Into Trouble is an early puzzle that involves crossing a thin bridge with the presence of Riot Balls in the centre. The puzzle introduces Riot Balls and demonstrates their effects on some seemingly solid substances.
The player begins the puzzle facing a bridge they need to cross with Riot Balls in the centre. However when the player attempts to cross the bridge, their movement activates the Riot Balls, which in turn destroys the bridge. If the player stops moving the Riot Balls are deactivated and the bridge slowly regenerates.
The solution to the puzzle is to move slowly over the bridge by holding down the shift key and therefore not activating the Riot Balls or moving in short intervals that will not be long enough to activate the Riot Balls.
Video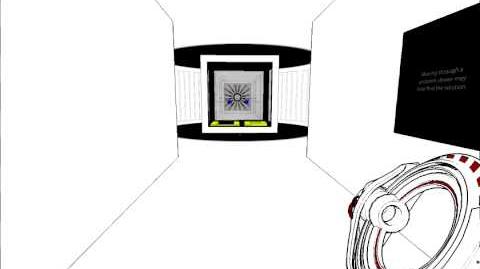 Ad blocker interference detected!
Wikia is a free-to-use site that makes money from advertising. We have a modified experience for viewers using ad blockers

Wikia is not accessible if you've made further modifications. Remove the custom ad blocker rule(s) and the page will load as expected.