Many Paths To Nowhere

Preceding Puzzle(s)
Into Darkness
Leads to
None
Significant Events
Required Matter Gun
None
Puzzle Type
This early puzzle is a common appearance in non-Euclidian geometry. Both sets of stairs will lead back to the start. This is the first of many puzzles where you must think outside the box to find the solution, even though the solution in this case will lead to a dead end.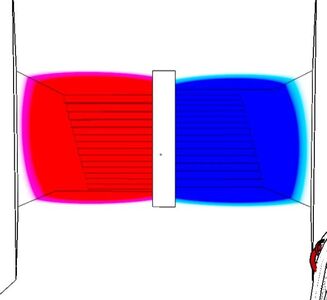 Hint
Exhaust all possibilities.
Solution
After taking both paths, turn around and go back.
Video
Ad blocker interference detected!
Wikia is a free-to-use site that makes money from advertising. We have a modified experience for viewers using ad blockers

Wikia is not accessible if you've made further modifications. Remove the custom ad blocker rule(s) and the page will load as expected.