This is one of the earlier puzzles you'll run across. Most likely, you'll find this puzzle the first time by jumping from either Leap Of Faith or A Jump Too Far. This puzzle teaches you to not trust your surroundings and look beyond what you see.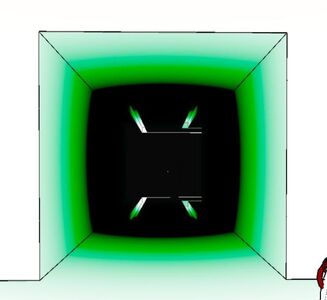 Hint
The light leads nowhere
Solution
There is a dark path straight ahead.