This is one of the earlier puzzles you'll run across. Most likely, you'll find this puzzle the first time by jumping from either Leap Of Faith or A Jump Too Far. This puzzle teaches you to not trust your surroundings and look beyond what you see.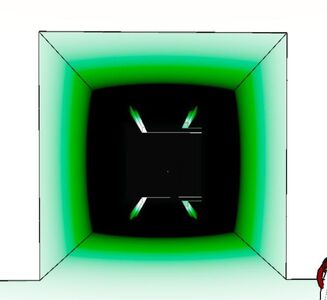 Hint
The light leads nowhere
Solution
There is a dark path straight ahead.
Video
Ad blocker interference detected!
Wikia is a free-to-use site that makes money from advertising. We have a modified experience for viewers using ad blockers

Wikia is not accessible if you've made further modifications. Remove the custom ad blocker rule(s) and the page will load as expected.